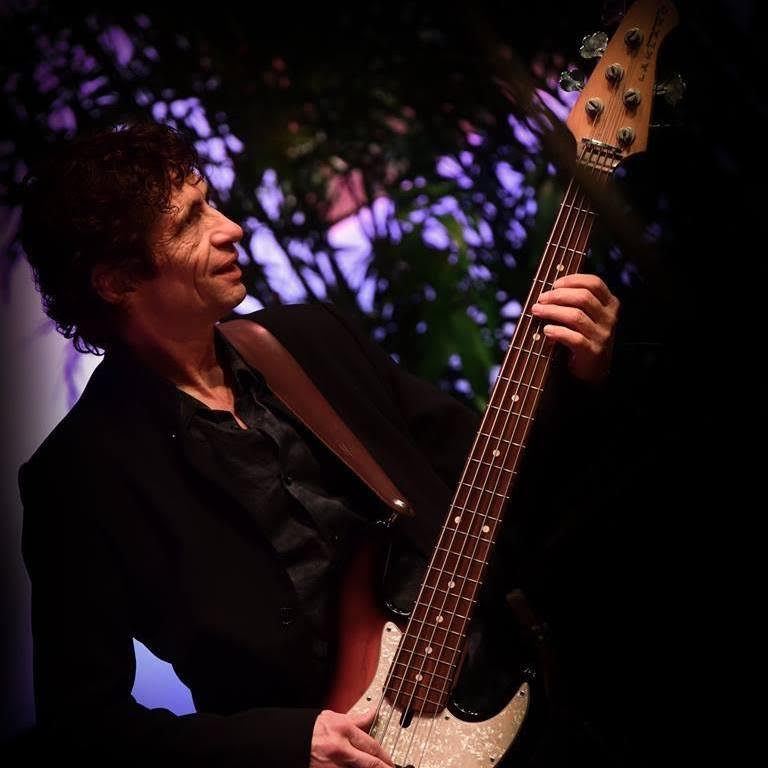 Dennis Marcenk0 – Bass / Vocals
Dennis Marcenko was born in Assiniboia Sask.  Growing up in the South Saskatchewan area, he learned to play guitar at the age of 4.  By age 12  he was playing in his father's dance band and learned the importance of the "groove" to keep people on the dance floor.  At the age of 18 he left home and hit the road with club bands that played from Ontario to Vancouver Island.  In the early 70's he settled in Calgary and started getting recording sessions with Calgary's finest musicians.
After meeting Gaye Delorme ( The Rodeo Song ) Dennis was introduced to Larry Wanagas, KD Lang's manager in Edmonton one night during a Gaye Delorme Show.
Dennis joined KD Lang's band in 1985 and recorded her first album on Warner Bros, 'Angel with a Lariat', in London England with producer Dave Edmonds.  Travels with KD included cities such as London, Paris, New York City and Tokyo to mention a few.  Appearances on television shows like 'The Tonight Show 'with Johnny Carson, The Juno Awards and Much Music Specials were a very exciting jump compared to the years of club dates.
In 1989 Dennis joined the Colin James band and immediately went to Miami for 8 weeks and started recording Colin's self-titled first album 'Colin James' with the legendary Tom Dowd at Criteria studios.  Recording with Colin continued with his second album, 'Sudden Stop', in Los Angeles, Vancouver and Memphis. Touring with Colin continued and with the help of Virgin Records London, the band started opening for acts like ZZ Top, Robert Plant, Little Feat, Stevie Ray Vaughn, and Keith Richards' X-Pensive Winos.
Dennis moved to the sunny Okanagan valley in the summer of 2016 and joined the Shawn Lightfoot Band in January, 2017.